TERRESTRIAL RESEARCH
Understanding terrestrial habitats and species
Vacature

Carmabi Foundation has a vacancy for a temporary position as Consultant & Researcher. Interested or need more information? Feel free to contact us.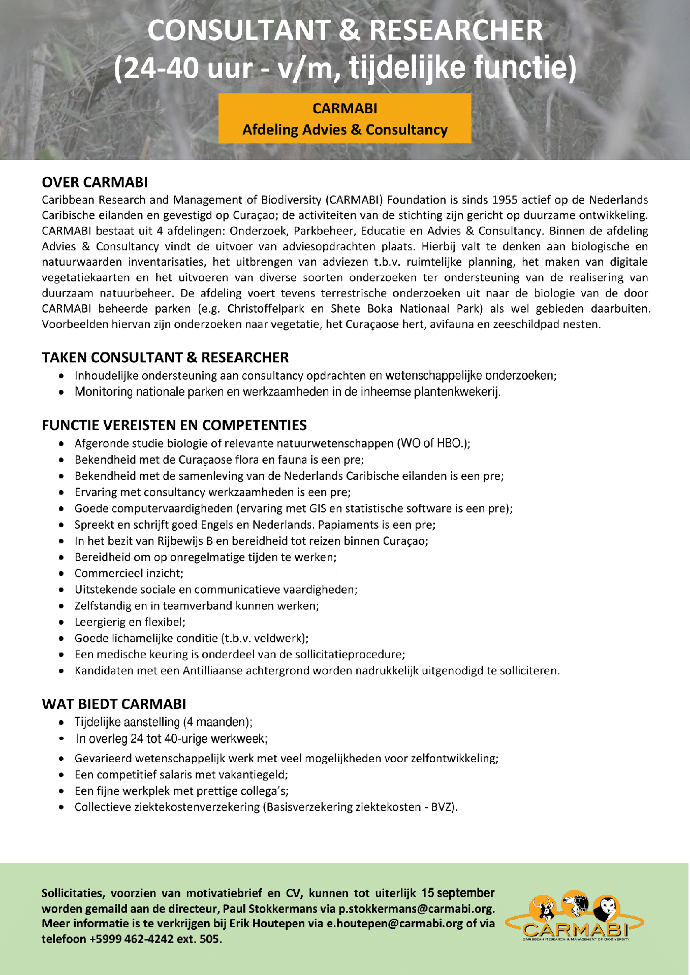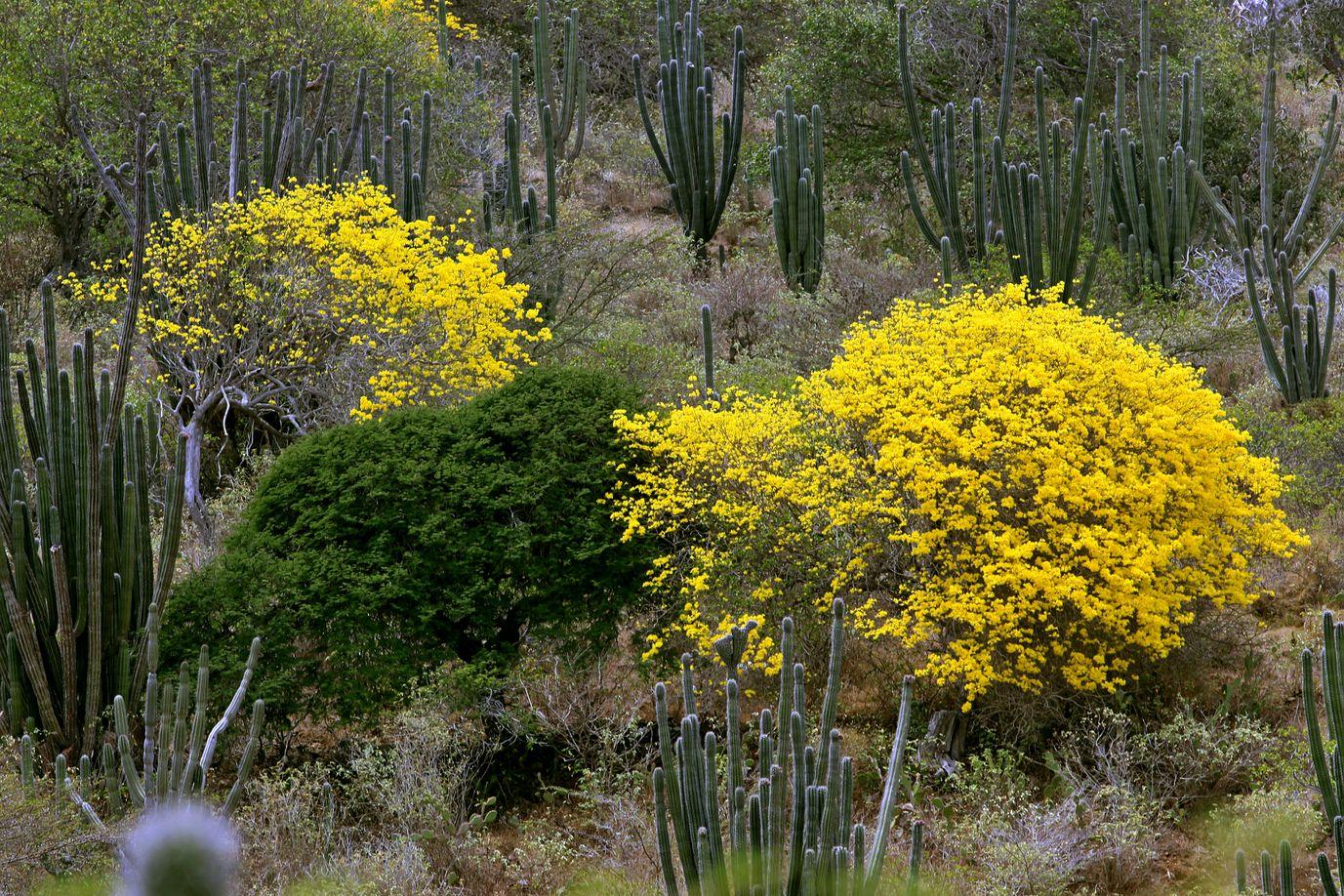 WHAT WE DO
Carmabi conducts terrestrial research to improve our understanding of nature. Our research topics are important for effective park management, including studies on the changes in the park's vegetation and wildlife populations. The research is also conducted and applied to other natural areas of Curacao and the wider Caribbean.
Research collaborations are important to increase the number and quality, for this reason Carmabi extensively works together with universities and research facilities in the region and around the world to further the knowledge on our terrestrial ecosystems.
ECOSYSTEMS
Important component of the terrestrial research focus is the study of the terrestrial ecosystems of Curacao. Important studies include the landscape-ecological vegetation maps produced by Carmabi for the Christoffelpark, Curacao and the other Dutch islands Bonaire, St. Maarten, Saba and Statia (see publications for more info).
The understanding of ecosystem functioning and services provides a starting point for further research on the different components ecosystems provide, for example on the status of wildlife populations, such as the Curacao White-tailed Deer and our birds, as well as the phylogeny of different plant species.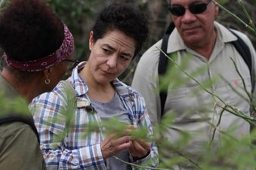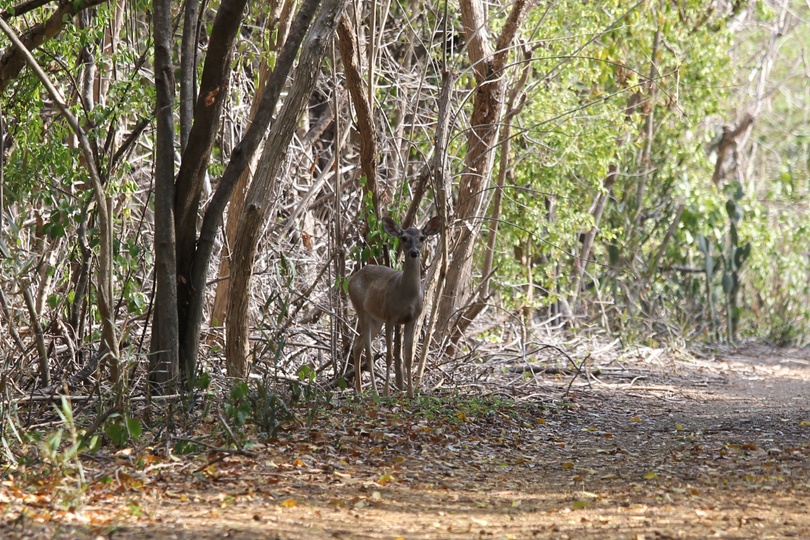 CURACAO WHITE-TAILED DEER
The unique Curacao White-tailed Deer (Odocoileus virginianus curassavicus) is a truly spectacular sight on Curacao. This subspecies of deer is related to the American White-tailed Deer and is only found on Curacao and Isla Margarita. The animal mostly occurs in the North-Western part of Curacao, with a large portion of the population residing in the Christoffelpark.

Population estimates of the Curacao White-tailed Deer are difficult to provide, research in the 1980's has indicated that there are differences in population size between wet and dry years; for wet years it was estimated that there are at least 450 individual deer, for dry years at least 250 individual deer.
SEA TURTLE MONITORING
The pocket beaches of the Shete Boka National Park provide important nesting habitat for the turtles of Curaçao. Regular monitoring is of great importance to understand the nesting behaviour and success of nesting turtles, therefore throughout the season (running from May to December) Carmabi researchers patrol the beaches of the Shete Boka National Park for nesting activity.