the station
The institute is currently visited by approx. 250 scientists a year for research purposes and by various universities for courses related to coral reef ecology.

the station
To facilitate ecological research CARMABI, originally short for the Caribbean Marine Biological Institute was founded in 1955 and has remained the largest field station in the Southern Caribbean. The field station still sits at its original, picturesque location at the opening of the Piscaderabay and reefs are found right in front of it. The number of visiting scientists has been increasing in recent years which prompted the construction of a new water-side building with lab facilities and dormitories for up to 30 people. Researchers or students that want to study Caribbean coral reefs, terrestrial systems or geology can now use these facilities for their science projects. The institute is currently visited by approx. 250 scientists a year for research purposes and by various universities for courses related to coral reef ecology.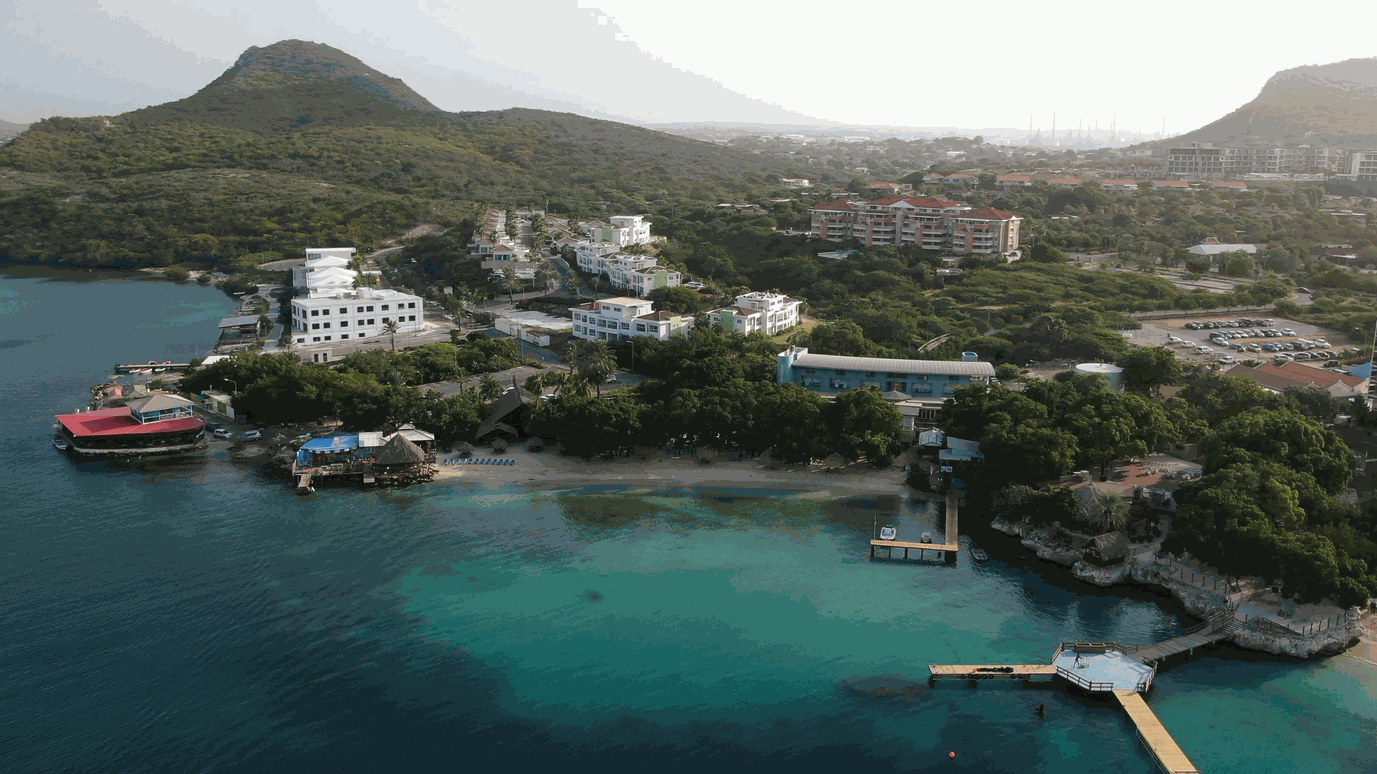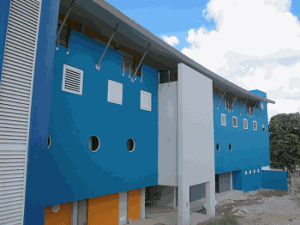 Dorm rooms
CARMABI can house up to 30 people in rooms that oversee the ocean and form the top two layers of our new main building. An air-conditioned class room seats a similar number of people. Big groups of students can dive/snorkel directly in front of the station or on close by sites.
Because the island is relatively small, a large number of different ecosystems can be visited during day-trips around the island. Packages are available should one want to combine a marine oriented course with historic, cultural or terrestrial aspects of Curacao. Please contact us by email m.vermeij@carmabi.org with inquiries on how to put a trip together that fits your educational purpose.
At present Carmabi's dormitories can house up to 30 people and thus handle the larger number of participants generally associated with courses.

lab facilities
A wet lab with running seawater and 30 80x40x40cm aquaria are present. Two large dry labs with all basic laboratory equipment (e.g. fumehoods, microscopes, drying ovens, scales, basic chemical supplies etc.) are also present with 50m of available bench space.
The new building consists of four layers. The second floor of the 60m long building is entirely devoted to a several research labs and a library containing a large number of unique books and journals on the ecology of marine and terrestrial Caribbean ecosystems. The third layer consists of five spacious rooms that can house up to 4 people each. The 4th and top floor consists of ten "deluxe" rooms that each have their own bathroom, shared balcony and air-conditioning. These rooms provide room for one or two people each. The large number of rooms was specifically included in the design of the new building to support large groups such as those visiting the island for courses and small conferences. Each floor has small kitchens for whomever needs/ wants to perform small cooking-tasks.The bottom houses a larger kitchen, a dining room which doubles as a presentation room capable of seating up to 40 people. This lecture room is available for classes and is equipped with computers and beamers and can also be used for workshops and meetings.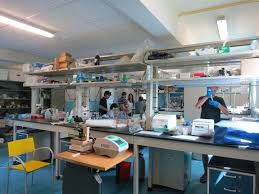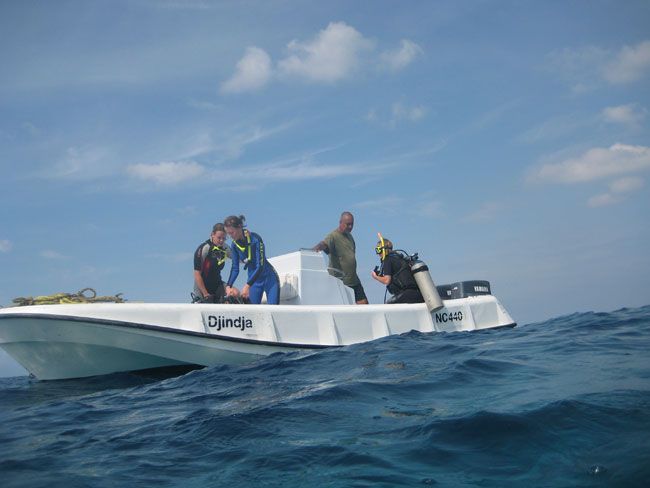 research equipment
CARMABI presently owns three boats that are available for research purposes. An enormous collection of historic reef-related literature is present in CARMABI's on-site library. All dive operations are handled through an on site dive-center named The DiveShop . Collecting-, CITES- and shipping permits are obtainable through CARMABI and generally require approx. one day to complete.

carmabi facilities
CARMABI staff is glad to assist you in applying for collecting and export permits, in forwarding field samples and in helping you to meet any other needs you might have. When bringing research equipment we recommend shipping these materials well before coming over as customs generally holds such equipment for a while. Dry ice, liquid nitrogen and all sorts of chemicals are available on the island and CARMABI has a wire-less internet system.
Catering is available if desired. A bar/ restaurant is also present immediately next to Carmabi ( Pirate Bay ). Assistance can be provided to accommodate whatever other need exists to successfully complete research projects or samples can be collected and send overseas to parties unable to visit the institute themselves.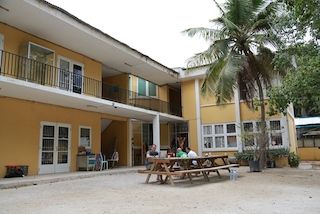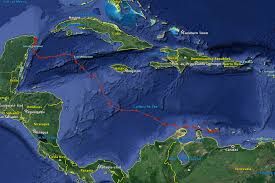 HOW TO GET HERE
Curaçao (CUR) is connected to the US with direct daily 2.5hr flights from Miami (MIA), to Europe by daily 8.5hr flights to Amsterdam (AMS; Netherlands) and to South America by frequent 1hr flights to Caracas (CAR; Venezuela).
As an former Dutch colony, the island still has strong ties to the Netherlands resulting in a strong western influence on the island. The island lies outside the Atlantic hurricane belt and diving / boating along the island's south shore is possible every day of the year. CARMABI is situated outside Willemstad, the historic capital of the island, right next to the Piscadera Bay, a large inland bay surrounded by mangroves. The institute directly borders the ocean and coral reefs can be found within swimming distance. The institute provides several facilities / services to assist those interested in working on a wide variety of topics related to reef ecology/ biology in the Southern Caribbean.